Paulding Ace Hardware Rental Center
We have the equipment you need, when you need it, to help get your job done right. See the full list of rental equipment below.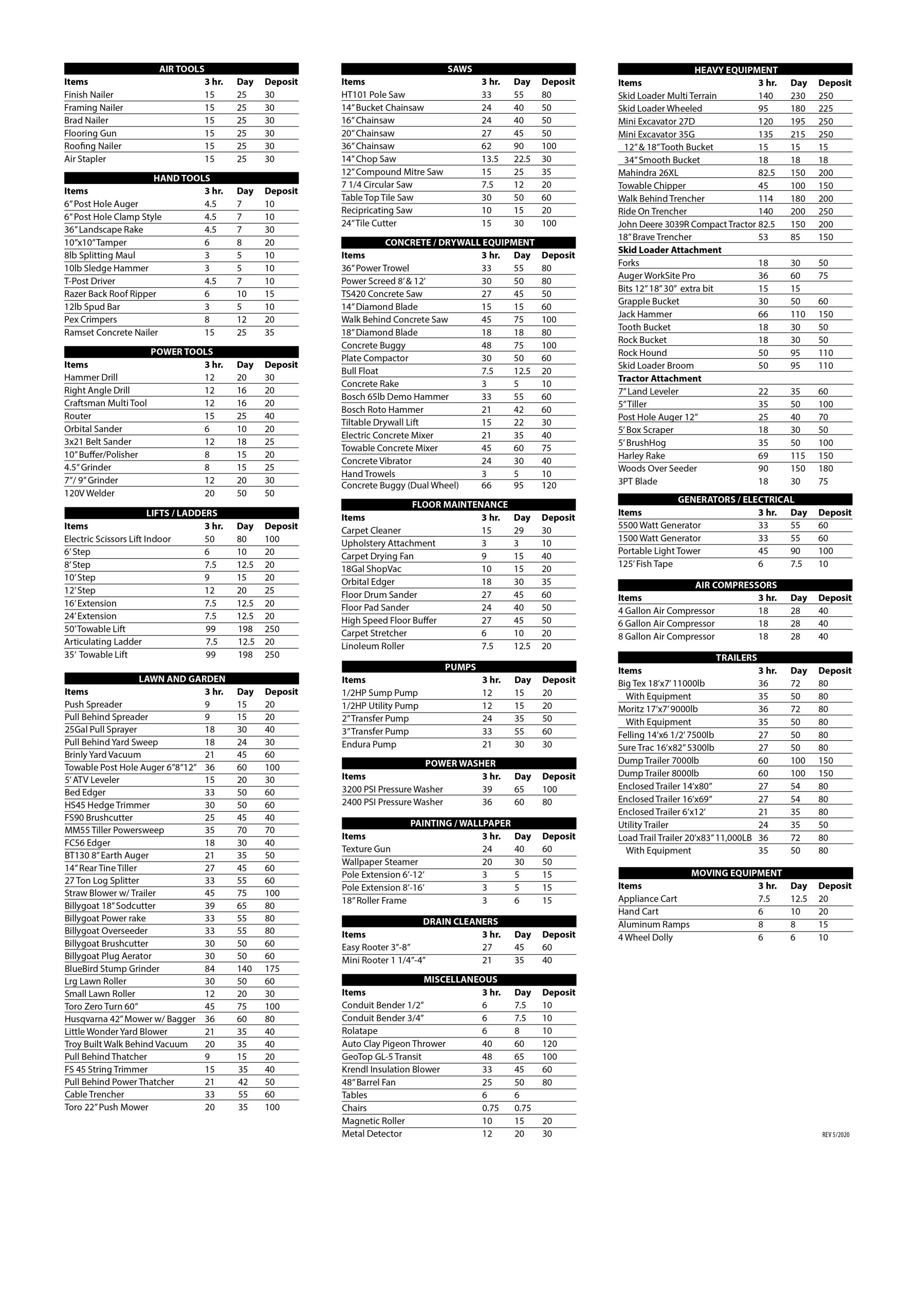 TERMS AND CONDITIONS
For deposits & payments, we accept: cash, checks, Visa, MasterCard, American Express and Discover. Ace Rental Place offers authorized sales & service for a member of manufacturers/vendors.
RENTAL RATES
• Charges are determined on a portal-to-portal basis (not by actual hours used, but hours the equipment was spent outside the specific Ace Dealership).
• Day rates apply for 24-hour rentals; hourly fees are added after 24 hours.
• Equipment with hour meters have extra hourly charges for time on equipment in excess of 8 hours per day rate or 32 hours week rate.
• Fees are based on the time equipment is away from Ace Dealership – Save money by returning equipment promptly.
• Long-term rates are available, but must be arranged in advance.
• A cleaning charge will be added to total bill if equipment is returned dirty.
• All prices are subject to change without notice.
ACCESSORIES
Equipment accessories, ie drill bits, hammer drill bits, router bits, saw blades and hoses are extra.
CALL OR STOP IN FOR ADDITIONAL RENTAL ITEMS.